Représentation ASTENJOHNSON
Advanced Fabrics
SASCALYPSO est agent exclusif d'AstenJohnson Advanced Fabrics pour la France et une province de la Belgique
En savoir plus
Pour nous contacter

ASTENJOHNSON ADVANCED FABRICS
Filiale du groupe AstenJohnson, est leader sur le marché des toiles d'égouttage de pâtes et toiles de formation pour machines presse-pâte.
SASCALYPSO, agent exclusif, vous fera bénéficier de l'expérience d'ASTENJOHNSON AF à l'échelle mondiale.
Grâce à ses jonctions d'une grande fiabilité, vous bénéficierez d'un montage sécurisé, simple et rapide, monopolisant moins de personnes, pendant un temps plus court.
SASCALYPSO vous guide dans votre choix du produit adapté à votre besoin.
Elle accompagne les services techniques d'ASTENJOHNSON AF pour vous faire bénéficier d'un service continu, vous permettant d'optimiser vos équipements, pour une meilleure productivité et une réduction de vos coûts.
Presse double toile
Twin Wire Presses
AstenJohnson has the most complete selection of woven and spiral products specifically designed for twin wire presses in the industry. No matter what operating conditions or problems you may be encountering, we have a product that can be specifically tailored to your needs.
Tambours épaississeurs
Drum Thickeners & Deckers
Our full line of advanced pulping fabrics has been designed to give our customers the most complete range of products available in the industry. We supply and manufacture many metal and shrinkable products for these applications.  We provide installation assistance where requested.
Machine Presse Pâte
Pulp Machine
AstenJohnson Advanced Fabrics has been a start-up supplier to every new Twin Wire Pulp machine since 1998. Today, we hold most of the world production records on these machines, and we continue to work hard with all of our loyal customers to give them even more value than ever from AstenJohnson.
Laveurs hautes vitesses
High speed washers
The AstenJohnson line of High Speed Washer (DNT and Variosplit) products has been specifically designed to provide maximum throughput, while balancing the need to retain fibers and remove ash in a very quick manner.
Chemiwashers
Chemiwashers create very difficult conditions for fabrics, and at AstenJohnson we recognize this and have designed all our products to run reliably no matter what your grade. May it be acidic or alkaline you will find an AstenJohnson product that is specifically designed to meet all your Chemiwasher needs.
Nettoyage chimique
Chemical recovery
We offer a wide range of metal, polypropylene, titanium and tantalum designs.
Traitement des boues
Waster water management
We offer a wide range of metal, polypropylene, titanium and tantalum designs.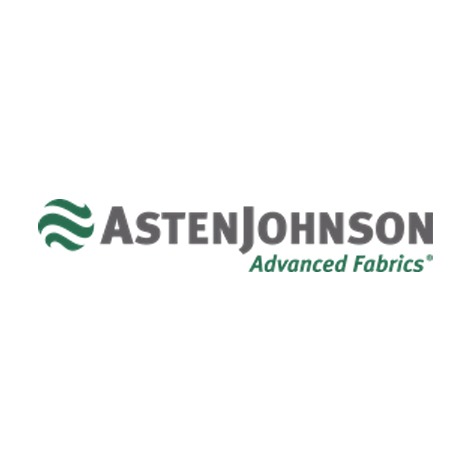 A propos de ...
pour en savoir plus et découvrir le site d'ASTENJOHNSON Advanced Fabrics